Social Media Marketing requires a commitment of time, money, and resources to create content, share content, and interact with followers. Social Media Manager and Content Creator jobs exist because companies know that to compete with competition online they need to create great content.
There is no secret trick or software that will create engagement or get you a ton of likes that convert. Even growth hacking requires a ton of strategy and work to pull off. And technology like Hootsuite and Buffer are amazing tools to enhance your workflow, but they cannot do the work for you🤔.
If you are serious about adding Social Media to your marketing strategy, then here are 5 tips for social media marketing success.
1. Branding ( Establish Credibility )
Many prospects will research your company on Google and the first 3 results will include (1) your website, and ( 2 ) your Facebook page. Treat your Social Media pages as extensions of your website. This means the branding and level of professionalism in content should match.
If your receptionist made your Facebook page, then there is a good chance that ( 1) the layout graphics are the wrong size, ( 2 ) the profile image is an old logo, and (3) the contact information is outdated.
Many companies have abandoned Facebook pages that they don't even have access to because they were made by an intern who now works at Google ( or Apple ). Start documenting all the locations where your company can be found online and review them to improve your brand identity across the web.
Branding is not just visual, it is the process of creating a unified experience for your customers when they interact with your company. If your logos are different across your Website, Facebook, Linkedin, and Yelp, then that is not a unified experience. Phone numbers and emails need to be current or you could be missing out on valuable leads. Branding ultimately comes down to how people "Feel" about your company. And the goal is to make them feel good and trust you. Cause, well, you're the best!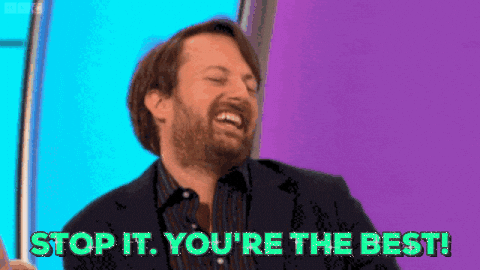 When your branding is not unified your prospects will be more inclined to question your credibility. People like things pretty, clean, and organized. We've become spoiled, but that's what society is expecting from a modern successful business. So try your best.
2. Content ( entertain, educate, emotion )
You must provide valuable content to your social following in a way that is not annoying. Promoting your products is annoying. Posting about random holidays is annoying. Forget about your company, think about what you can share with your fans that comes across as genuine. There are three major types of content we recommend: (1) educational ( make them smarter), (2) entertaining ( make them feel good ), and (3) emotional ( move their hearts ).
Your social feed should aim to align with your business goals and the things that are meaningful to your clients and prospects. So while cat videos might be appropriate once in a while, you need to think about what content you can provide that will educate, entertain, and move them. It will take some creativity to talk about your company without sounding like a sales pitch, but we recommend commenting on recent events, providing helpful advice, and creating videos that educate your audience and establish your company as a thought leader in your industry.
You probably will have to create this content yourself, and this is where Social Media Marketing starts to increase in costs ( we're not even advertising yet! ).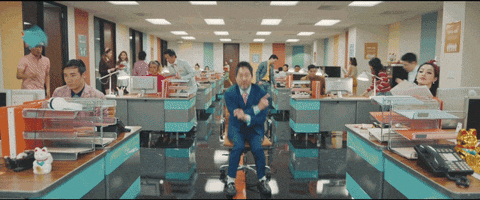 The best way to create content and empower your team is to provide an incentive and calendar for your team to create content. Through this approach you will be creating valuable content for inbound marketing and establishing your team as thought leaders and industry experts.
It's going to be hard work. It would be easier to hire freelance writers to do this work for you, but the real value comes from establishing your team as THE experts instead of some writer named "Hans" in Austria. Sorry Hans…
3. Timing ( schedule )
You can spend a lot of time trying to figure out the best times to posts, but the best time to post is when your content is proofread, error free, and value filled.
Post in the morning and midnight and see if there is a difference ( who knows ). As soon as someone writes an article about the best time to posts everybody starts doing it, and wala~ its no longer the best time to post ( Be different! ).
If you are creating value and doing a good job, then your fans will find you. They will go directly to your page to see what's new. That post you shared weeks ago might resonate with them. So don't worry about the timing, but do worry about producing content that is awesome every time ( See what I did there… )
4. Consistency ( A long term plan )
It takes years to start gathering enough data to visualize your social media success. A lot of your early success will not be visible in data ( likes, comments ) because it will be viewed by search engine users researching your company who are not interacting with it in a way that you can easily track ( no landing pages ).
That is okay. As long as you are providing consistently good content, then your following will continue to grow. It takes years because you not only have to produce good content, but you have to get the word out about your great content through other marketing channels ( email, website, events ).
Social media is not a side project. A great social media page can help you, but a bad social media page can hurt you. Have a long term plan for producing great content and growing your following.
It's better to post quality content instead of a lot of mediocre content. You don't need to write long blog posts or even blog posts at all. One post on your Facebook page under 200 words every week is enough to establish your company as a thought leader in your industry.
I am positive that your investment in social media marketing will reduce your new client and employee acquisition costs by increasing the trust in your brand. The more trust worthy you appear, then the more likely people will decide you are the right fit for them.
5. Targeting ( Know who your audience is )
Do you know who your audience is? I mean, do you REALLY know who they are? Can you pin point them down to their gender, age group, area, language, and whether or not they shop at Wholefoods or Trader Joes? The more focused your customer targeting profile is, the more effective your ad investments will be.
By understanding who you are targeting it will be easier for your team to create content that is valuable for your prospects, and you will know what social platforms they are on. There's a good chance that your Commercial Insurance prospects are not on Instagram or Snapchat ( well, most of them ), but they are definitely on LinkedIn and Facebook.
Focusing your targeting will be an ongoing process that you will adjust with data and research. You can start off by thinking about what industries you want to target and then try to imagine who the decision makers are.
Make a list of everything you can think of that could be used to identify them. That's the KEY. You are trying to IDENTIFY your prospects down to whether they have a dog or a cat ( or fish ). If you are promoting Employee Benefits, then a quick google search will show you that 76% of HR managers in the U.S. are woman. Within minutes you have valuable data that will help you create content and target ads to generate employee benefits leads.
Create customer profiles for your different departments. These will be valuable to your social media team who can get creative with this data to target your prospects in a round-about-way that lowers your advertising costs.
For example, instead of targeting HR managers, you can target cat lovers age 30 to 40 who like the Society for Human Resource Management Facebook page.
Not ready to do this all yourself? We can help you. Have a look at our Social Media Setup service ) We'll unify your accounts, make strategic graphics, and set everything up so your ready to start posting.
Chris
CEO of Start Some Marketing
chris@startsomemarketing.com