Your Facebook page will often be the second result on Google, so you should do everything you can to make it look professional. Here's our top 5 simple tips to improve your Facebook page. Let's go!
1. Claim your username
One of the first steps to forming a business is to purchase a domain name, so its a little surprising many people forget to ( or don't know ) to acquire their social media usernames, especially their Facebook page username. When you first make your page you will get a long and random address.
Really?! It will be hard for people to remember your page if the address is so confusing. We can do better, and we can do it for FREE.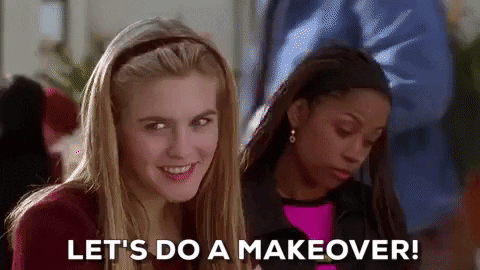 You can create a unique Facebook page username to make it easy to market your Facebook page and to help improve your Facebook page's ranking on search engines ( SEO ).
Ideally you want to choose a username that matches all your social accounts ( Google+, Twitter, Linkedin, Facebook, Instagram ).
The best username is your company name ( @CompanyName), but that might not be available, so I use a username search tool called NameCh_K to quickly scan all social platforms for available usernames ( it also shows domains too ).
Enter your desired username into the search box and it will scan all the major sites and web domains within a matter of seconds. *TIP: Before making a second search, first refresh the page because there is a bug with the site that prevents repeat searches without refreshing.
Green means the name is available. Yellow means the name is too long. And a faded icon means the name is not available ( sorry ). In this case Bluebird insurance is a great username because it's available across every major platform.
But what if your company name is not available!? You have two options: Option 1 is to send a request for the username to Facebook if you own the registered trademark for that particular name. You will need to provide registered trademark documentation that proves you have the trademark for your business name ( not the symbol, the name ). The second option is to consider if alternate usernames are available, such as ABCinsurance ( Name + Industry ), ABCgroup ( Name + Group ), or ABCGlobal ( Name + Global ). It may take some time to find a username that fits your brand and is available at the same time.
Click "Create Page @Username" in the top left corner on your Facebook Page to create a username. A screen will pop up and you can enter your username here. Be careful to select the correct username here because Facebook may prevent you from changing your username after you have created one.
Wow, that looks a lot nicer!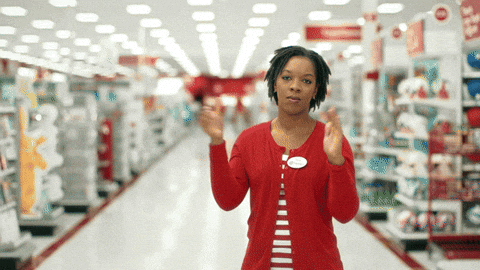 This shorter username will be easier to remember and it's going to improve your Facebook page's Search Engine Optimization, especially if you have included one of your industry's keywords like "Insurance" within the name ( @StartSomeMarketing ).
2. Turn off auto post for page updates
When you first create your Facebook page there is a feature that is turned on in your page settings by default called "Automatically publish posts when info is updated on this page."
Turn this off! There is no way your followers want to be updated every time an intern updates your phone number. Use a branded message coming directly from your team and not a robot when you want to inform followers of an update.
3. Add a cover image and logo.
Adding your logo and a cover image will make your page look more professional if done right. You can even use a video as your cover image. Here are some examples of great profile and cover images:
Profile Images:
You should consider ( 1 ) how your profile image will look on your Facebook page and (2) how it will look as a small circular icon in the news feed. Usually your logo symbol is used by itself as your profile image, and often the most eye catching format is your logo symbol in white on a colored background.
Your cover image:
Facebook constantly changes layout requirements, so the exact pixel widths and height might change, but your strategy should stay the same. Your page's cover image is your most valuable space. Think of it as a huge ( FREE ) billboard that you are using to tell visitors about your company as they fly by at 80MPH. You only have a few seconds to make a good impression.
Think of a short phrase or keywords that will help validate you are the right solution for their company. Instead of "Property & Casualty Insurance Broker", focus your messaging to something like "Risk Management for Construction, Condominiums, and GovCon". Yeah, maybe you do some other stuff ( Private Client Insurance ), but these are where you want to grow. Focus.
Things not to do:
( 1) Do not use a random stock photo like an image of sunflowers or a generic photo of a happy family if you don't have a strategy. I recommend using some text over an image, so all you need to do is find the right image for that message. Use your cover to say something very clearly. Don't leave it up to interpretation.
( 2 ) Do not use a low resolution image that clearly shows JPG compression artifacts. Facebook already compresses any image that you upload, so the results will be ugly if you upload an already over compressed image.
( 3) Do not use a lot of text. Use carefully placed text to grab attention with a strong message. You can include smaller subtext to add additional details, but don't clutter up your cover image with too much text. One focused message is always better than 10 messages. Focus!
4. Select the right page categories
It's easy for a page to become accidentally listed under the wrong categories due to an employee ( Intern ) not selecting the correct option when they created the page.
You can change the category of your Facebook page and add up to 3 categories by clicking the about tab on the left side of your page and scrolling to the "General" section. Click "Edit" and look through the categories to select the appropriate ones. For Insurance agencies you should select, "Insurance Broker", "Insurance Agency" and "Financial Services".
More specific categories helps Facebook recommend your page to potential prospects.
5. Add about info
Your Facebook page's "about text" is important for your ranking on search engines. Create a 255 character or below summary of your company using specific industry keywords such as "Insurance", "Employee Benefits" and your geographic location such as "Austin, Texas Broker".
—
If you want us to make these changes for you, then please email us at team@startsomemarketing.com and one of our social media experts will contact you.
Thanks for reading our blog! 🙂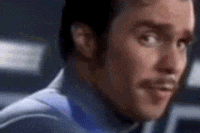 Chris, CEO of Start Some Marketing