Trade shows are a great place to target a niche market, but there are a few things you need to know to get the best return on your investment. We've put together a list of our top 5 trade show marketing tips for lead generation.
1. Be in the lucky triangle.
Imagine an upside down triangle from the main doors of the trade show exhibition hall to the end of the booth area. Select a booth somewhere within this triangle area, preferably towards the center, and avoid booths that are adjacent to a bathroom or food area. People walking to the food or bathroom area are less likely to stop and talk than people who are browsing within the inner area of the lucky triangle.
Attendees are more likely to walk to the center and to the right upon first entering the trade show exhibition hall, so booths within the triangle area will receive more traffic. Booths on the outer edges of the triangle will not receive as much traffic due to the average walking path of an attendee.
Attendees are not going to visit every single booth. They typically will enter the trade show event hall and walk to one of the first aisles on the right to get away from the crowd of people at the entrance doors. By the time they walk to the far left side of the room they will have had many conversations, and at this point they are hunting for whatever free promo items they can find. Trade shows usually run from 9AM to 4PM, but the most popular time for attendees to visit booths is 11:30AM to 2PM ( before and after their lunch break).
Next time you visit a trade show, observe the flow of traffic as people enter the room. Use your observations for that event space to plan for next year. You should select your booth location the day they become available because the best spots are usually gone within the first few days and your booths location can significantly affect the ROI of your trade show marketing investment.
The average trade show marketing cost are from $10,000 to $40,000 ( more if you need to travel a long distance ), so you should be doing everything you can to get the best location for your money. If it's $2000 more to be in the center ( the lucky triangle ), then it will be worth it to spend the extra money and maybe cut back on your promo items.
2. Keep your message simple.
Don't shout ten messages when you need just one. Design your trade show booth around a less is more approach. Visitors will be overwhelmed with information if you advertise every product and benefit of working with your team on your backdrop, table cloths, and materials. Keep it simple!
Examine how your whole trade show booth works together. Each element, including your Trade show booth staff can be used for a specific purpose to create a remarkable brand experience. Your backdrop can have your logo and tagline. Your t-shirts can say "Ask me about Gov-Con Insurance". Your table cover can feature your awards. You don't need to advertise EVERYTHING. You just need to advertise enough to get the RIGHT people interested in talking to you.
Who are you prospects? What are their problems? What is ONE thing you can do to help them? If the trade show is about real estate, then the insurance broker with a large backdrop that reads "Real Estate Insurance Experts" will attract more of the the right prospects than the broker with the backdrop that says "Customer Service is our Top Priority!".
3. Train your booth staff
You paid $3000 for your booth space, $2000 on your setup, $3000 on promo items, $1000 on booklets, but you completely forgot about trade show marketing training! ( Check out our Trade Show Booth Staff Guide )
The average trade show booth cost about 50 cents PER SECOND! That means every minute cost your business $30. Let's do the math: The average trade show is 6 hours, so what is 6 ( hours ) x 60 ( minutes ) x $30 ( cost per minute ) ? $10800! And for many of you, that's probably half of what you are spending to be marketing your business at a trade show.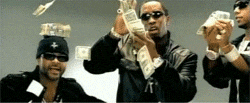 Your staff needs to know the cost of every second at your trade show booth. They shouldn't be talking on their cellphones, texting with friends, playing games, or even sitting down ( Seriously! ). Don't even have chairs at your booth! Get rid of them. You are at the trade show to do one thing – get leads! Your booth staff needs to understand this and work with a strategy to make this happen.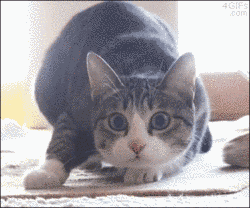 Your trade show staff should know how to talk about your company. Even your longtime employees might have trouble when put on the spot to talk about your business. Provide your team with a short script that they can memorize to help them talk about their company.
Every person at your booth should be outgoing, have great communication skills, and be able to talk about your business. Don't staff your booth with interns who are still learning. Use your best people.
4. Have a strategy for your promo items.
Your promo items should be high quality, relevant, and feature your contact info. While cheap promo items will allow you to buy more quantity, what you need is quality. Do you really want your brand to be associated with low quality products? Of course not. It would be better to order 200 well designed promotional items than to order 400 low quality ones.
There are three things that make up quality promo items: ( 1 ) large printing areas for branding, ( 2 ) good product design, ( 3 ) and high quality materials ( texture and feeling ).
Have a strategy for giving away trade show promotional items. For example, give out your low-cost promo items like pens and post-it notes to everyone, but hand out more expensive items like USB's and power chargers only to people who provide you with their contact information.
A selective strategy will help focus your distribution of costly promo items to leads that are more likely to answer the phone later in the week. The contact information you gather should include their name, email, and direct phone number. If you have time, try to get their title, company name, and what type of insurance they are interested in.
5. Follow up.
Your trade show marketing follow up strategy should include more than just an email or phone call. It should be comprehensive and include a timeline for when you email, when you call, when you add them to LinkedIn, and when you send out a postcard.
Don't do everything all at once. You might email them the same day of the event and thank them for stopping by ( even while you are at the event ), then follow up with a phone call in 2 or 3 business days, and after your phone call send a handwritten note or a post card to them 3 to 7 days from your last phone call.
After this you can place them in a drip email campaign for the next 3 months ( you got their permission when they signed up on your mobile device contact form at your tradeshow booth ). Finally 3 months later call them to see how things are going, and continue this process until they become a client.
Whatever you decide to do, have at least one form of trade show follow up ( email, phone, direct mail ) and train your team about the importance of the follow up work. You spent a lot of money and time to acquire these trade show leads, so to not follow up properly and continue the process would be a HUGE mistake.
—
Piece of cake right? Well, we hope these tips were helpful. Each trade show will be different and your business focus and geographic area might require special attention, so be on the lookout for ways to improve your tradeshow booth. The path to success involves a clear strategy carried out by capable people who are in the right place at the right time.
If you need help with your trade show marketing, please take a look at our Event Backdrop, Table Cover, and Retractable Banner.
Many thanks for reading!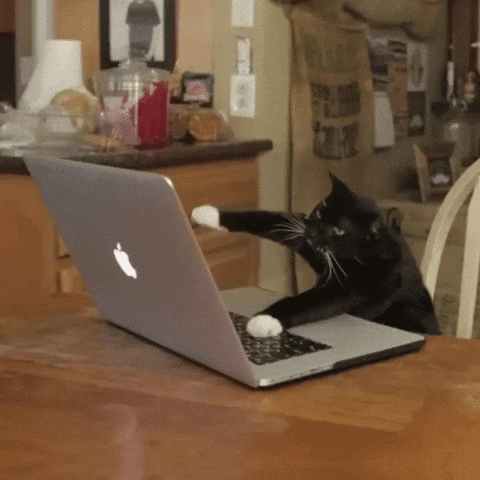 Chris, CEO of Start Some Marketing
chris@startsomemarketing.com